A huge thank you to all of the radio stations across Canada who have been playing Like a Circle in a Spiral over the last few weeks. In particular, thank you to CILU, CFBX (#2 on the jazz chart), RadL, CJAM (#3) and of course, Jazz.FM and CBC. A huge thank you to Bill King for inviting me to be a guest on his show on CIUT. We had a delightful conversation about our favorite singers and influences. You can hear the whole show on mixcloud.
Warmest thanks to Stuart Broomer for his review in the September issue of TheWholeNote Magazine. Thanks also to Shelley Gummeson for reviewing the CD on !earshot–the go-to website for national campus and community radio. I am honoured. Thanks so much to Scott Yanow for his very kind words in the Los Angeles Jazz Scene, and to Irwin Block for his review in The Senior Times, Montreal.

I was thrilled to perform at this year's Ashkenaz Festival with two different wonderful artists. It was so much fun to be reunited with my "Barry sister" Lenka Lichtenberg to back up Cantor Simon Spiro with a rocking Moishe Oysher song.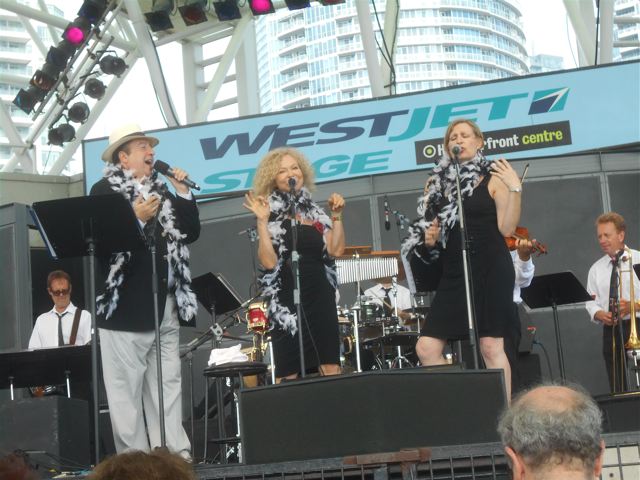 And I loved performing Theresa Tova's wonderful and evocative Beyle Schaechter-Gottesman repertoire for the finale of the Ashkenaz Festival! Here we are during our sound check.