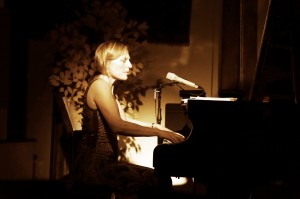 October and November are filled with music. I'm looking forward to playing at these fabulous venues with some of my favorite musicians.
Please join us!
Friday, Ocotober 11 at Habits Gastropub
Thursday, October 17 at the Home Smith Jazz Bar
Saturday, October 19 at Chalkers Pub
Friday, October 25 at the Vintage Film Festival
Tuesdays in November residency at The Rex Jazz Bar
You can see all the details on my shows page.